The Perfect Drink to Pair with Turkey
Gobble, gobble?
With Thanksgiving this week, the need for a drink is becoming more apparent.
Why did you offer to do the turkey this year again?
Here are the perfect drinks to pair with your turkey dinner, perfect for you and your guests.
*Click on your favorite drink photo to get the recipe.*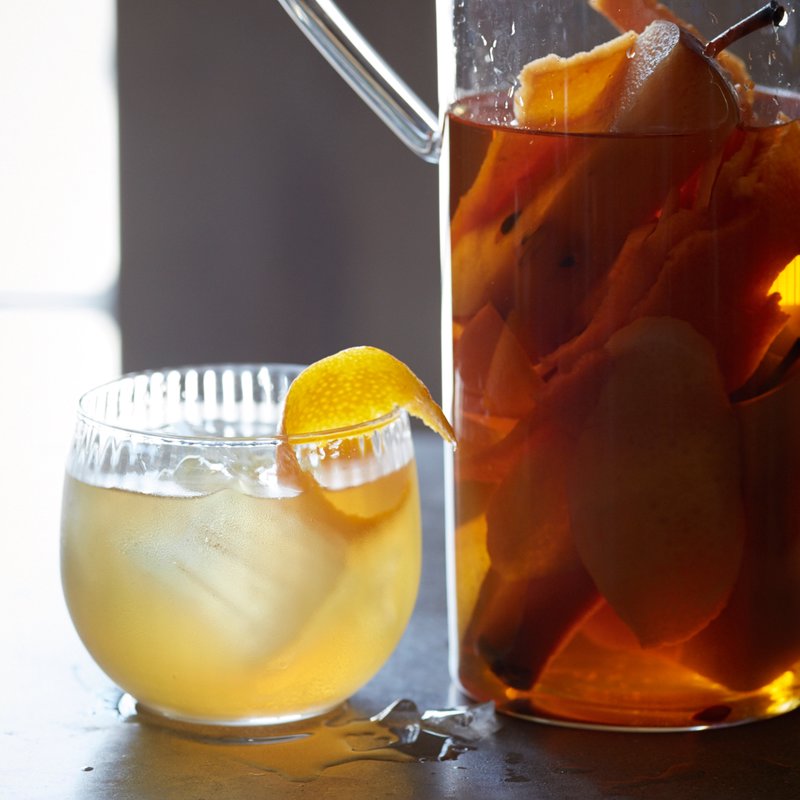 Don't throw away fruit scraps like juiced citrus and the cores of apples and pears; instead, use them to make this aromatic infused bourbon.
Mixologist Ryan Fitzgerald felt inspired to create this spicy fall cocktail after eating apples with peanut butter—a combination he loves but that wouldn't quite work in a drink. His solution was to mix almond syrup (available at most coffee shops) with apple juice and fiery apple brandy.
Instead of wine, this juicy sangria is made with hard cider spiked with lemon juice and apple brandy.
Don't love to eat cranberries? Skip relish or jellied and head straight for a Cranberry Cinnamon Cocktail.
What is your favorite holiday drink?
Oh, and Happy Thanksgiving to you and yours!
Are you following us on Facebook? Follow along to see the newest updates! Find us here.